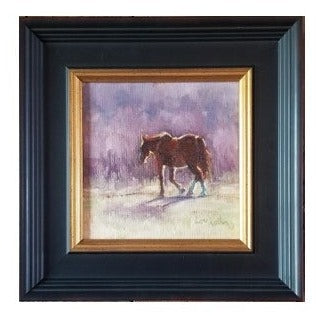 "Slow Tracks" Original Oil Painting
$660.00
This 6" x 6" original oil painting by Lori Kostur captures the quiet nature of our lovable Brush Creek Ranch horses that are scattered throughout the property.
Here's what Lori had to say about the painting: "I stopped to photograph a group of horses that were quietly grazing it the pasture. This lone horse slowly headed off on its own, seeming to know a better place to graze.
Framed dimensions 9.75" x 9.75"