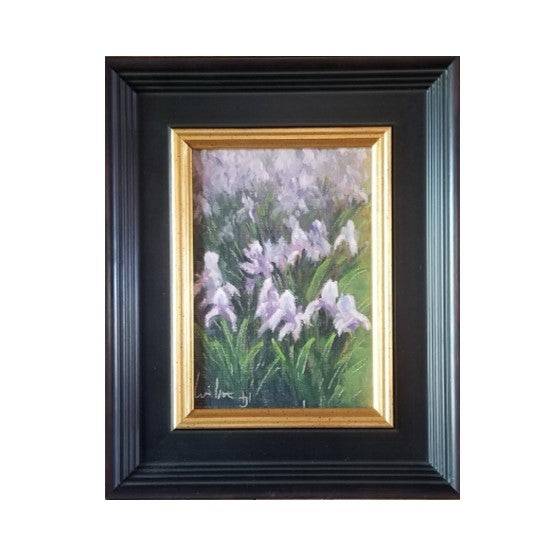 "Wild Irises" Original Oil Painting
$630.00
This is an original, framed, oil painting by Lori Kostur. The meadows of Brush Creek Ranch are full of color and life, and this 5" x 7" original oil painting captures the vibrant lavender color of wild Irises blooming near the Platte River.
Here's what Lori had to say about the painting: "Once I saw these beauties I just had to paint them on site. They grow where it is wet and marshy, which unfortunately means lots of mosquitoes! They helped me stay focused and paint quickly!"
Framed dimensions 8.25" x 10.75"