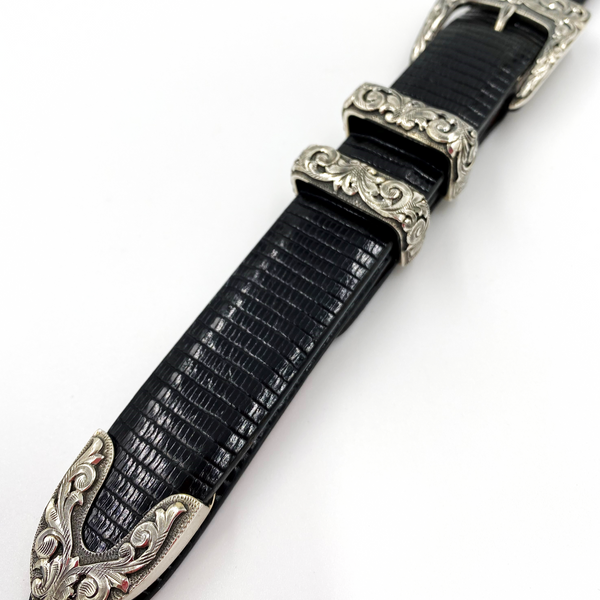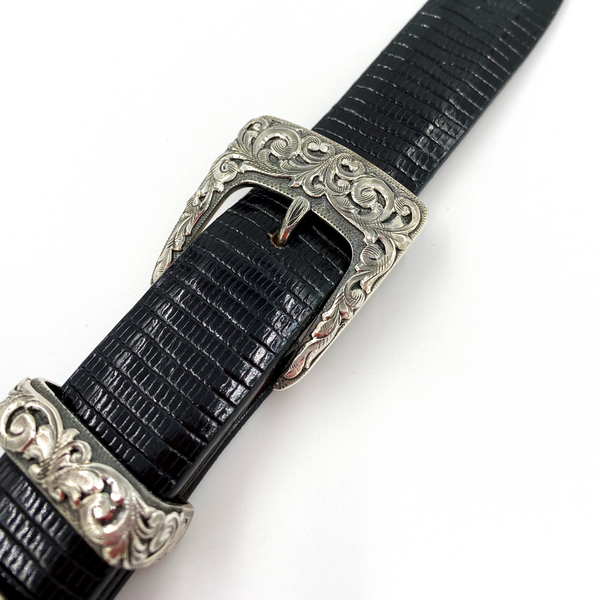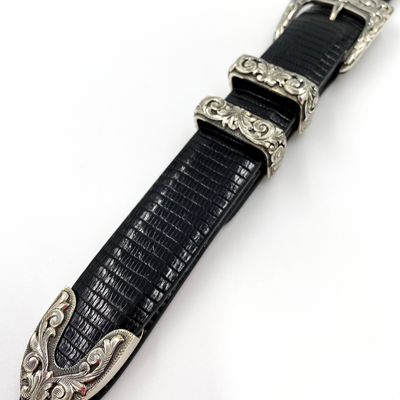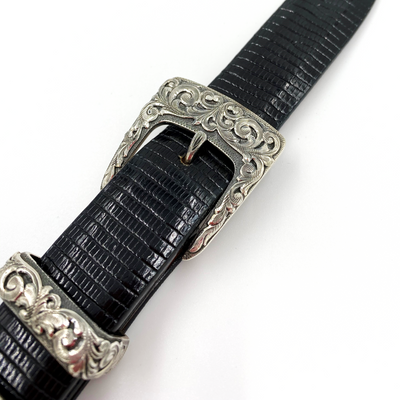 1" Engraved Ranger Buckle Set - Sterling Silver
$1,930.00
Ranger buckle sets take their name from the Texas Rangers who began wearing thicker, sturdier belts to accommodate the heavy Colt pistols they carried on their waists. Over the years, they have been adapted into casual dress for both men and women. The ranger set is a growing trend in the golf industry and their elegant finishing touches have given them a place in high fashion.
This 1" hand-engraved, ranger buckle set is ideal for the individual who wants to add a little western flare to their wardrobe, be it for everyday or a special occasion.
This beautiful buckle is made and engraved entirely by hand in Texas, by Clint Orms Engravers & Silversmiths, for Brush Creek Mercantile.
This buckle fits many 1.25 inch belt straps; sold separately.