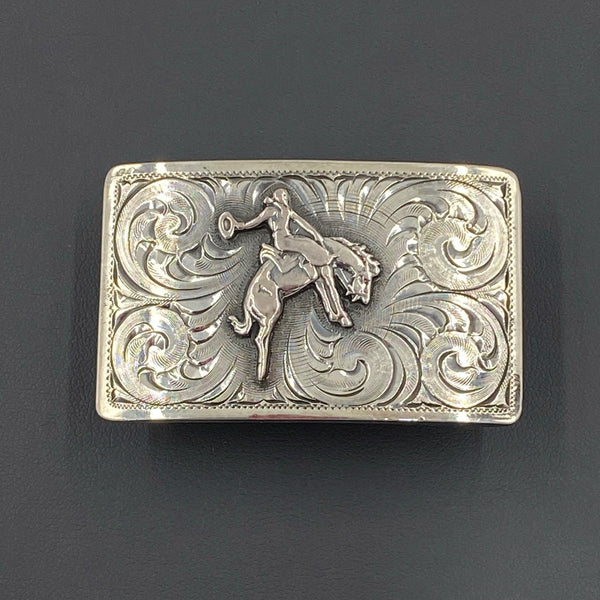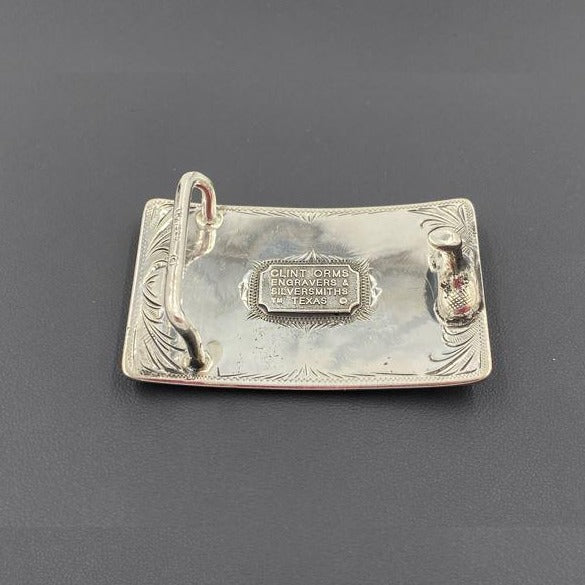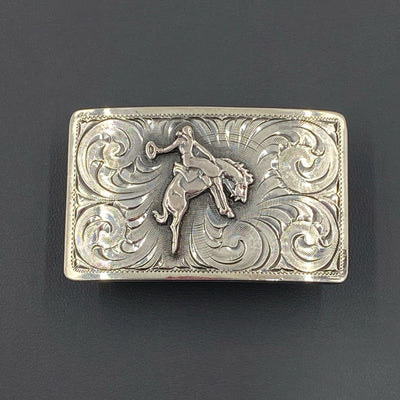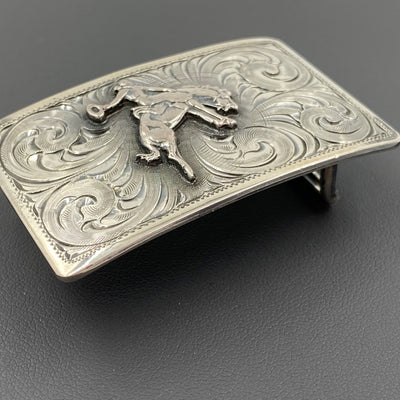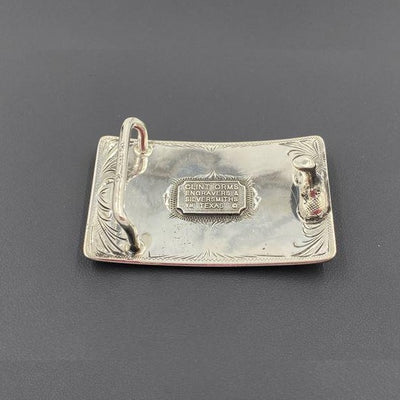 Sterling Silver Bucking Bronc Belt Buckle
$780.00
The classic, sterling silver bucking bronc buckle measures 2.25" x 1.375" and embodies the "True Spirit of the West" we so often refer to at Brush Creek Ranch.
This beautiful trophy buckle is made and engraved entirely by hand in Texas by Clint Orms Engravers & Silversmiths for Brush Creek Mercantile.
This buckle fits a 1.25 inch belt strap; sold separately.