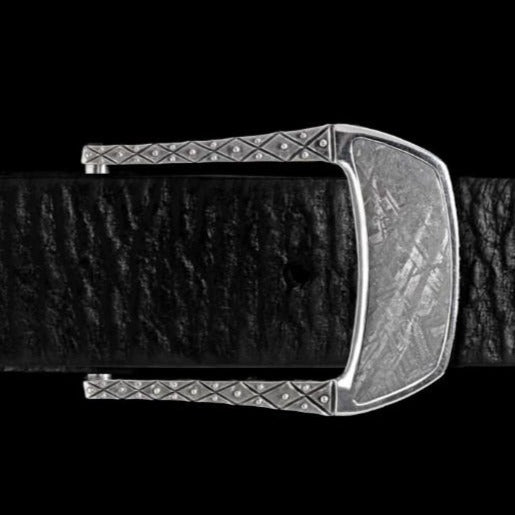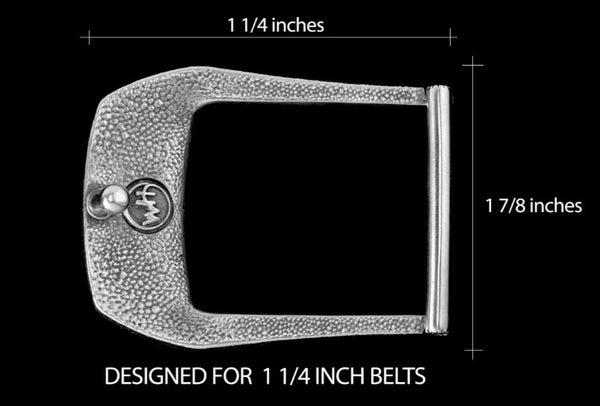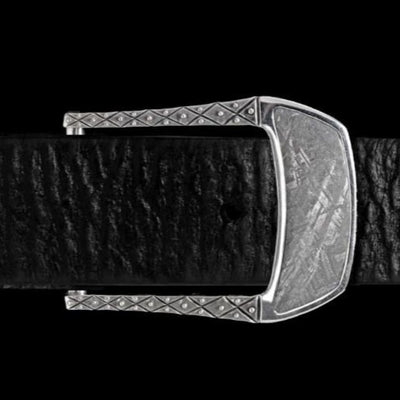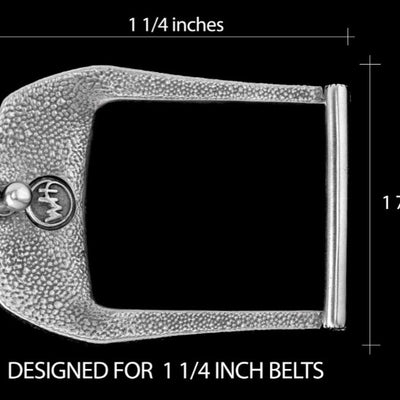 Hand-Forged Meteorite Buckle
$795.00
William Henry uses beautiful sections of the Gibeon Meteorite, which fell in prehistoric times in Namibia. It was named after the nearest town: Gibeon
The fragments of the meteorite in the strewn field are dispersed over an elliptical area 171 miles long and 62 miles wide; it was discovered by the local Nama people and used by them to make tools and weapons.
In 1836 the English captain J. E. Alexander collected samples of the meteorite and sent them to London. There John Herschel analyzed them and confirmed for the first time the extraterrestrial nature of the material.
The Gibeon meteorite is composed of an iron-nickel alloy containing significant amounts of cobalt and phosphorus. The crystal structure of this meteorite provides a fine example of the Widmanstätten patterns: these figures of long nickel-iron crystals are of extraterrestrial origin, and cannot occur naturally on earth.