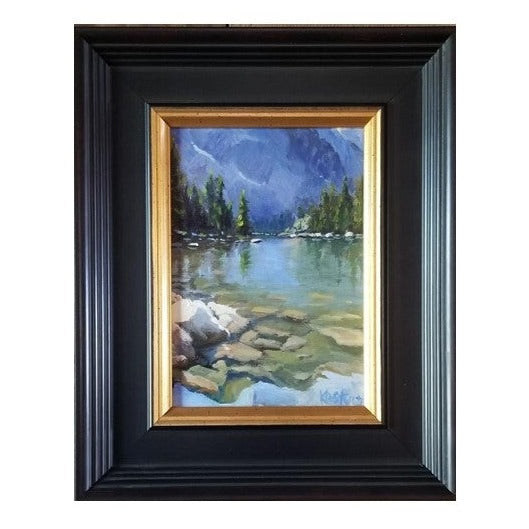 "Lake Marie" Original Oil Painting
$630.00
This is an original, framed, oil painting by Lori Kostur. Lake Marie, just minutes from Brush Creek Ranch, is gorgeous no matter the season, and is a popular destination for Brush Creek guests. While hiking on top of the Snowy Range pass, Lori's view from the rocky edge is captured in this 5x7 inch original oil painting.
Here's what Lori had to say about the painting: "I loved the crystal-clear water and the late day sun shining on the rocks and trees. The water was perfectly still on that late summer day."
Framed dimensions 8.75" x 10.75"