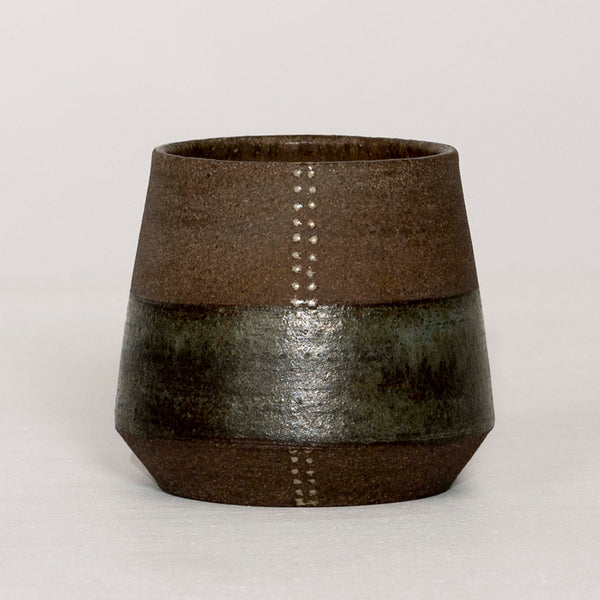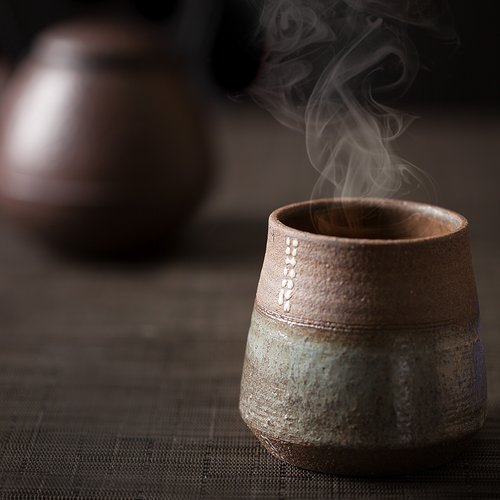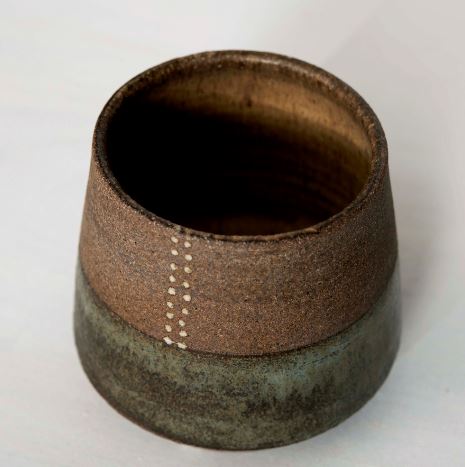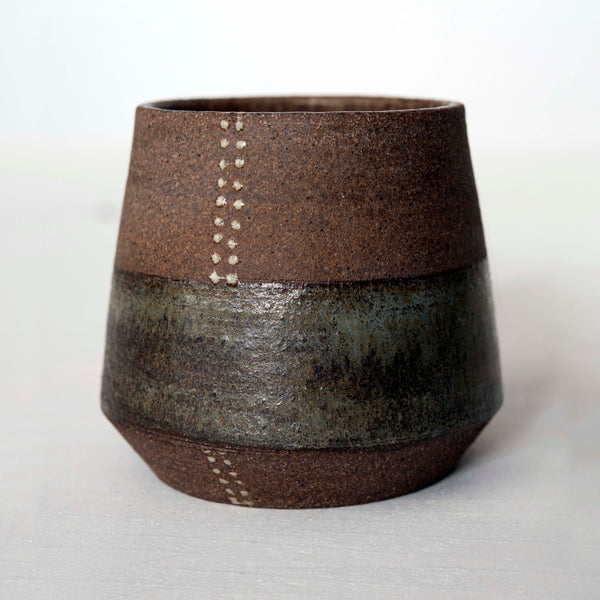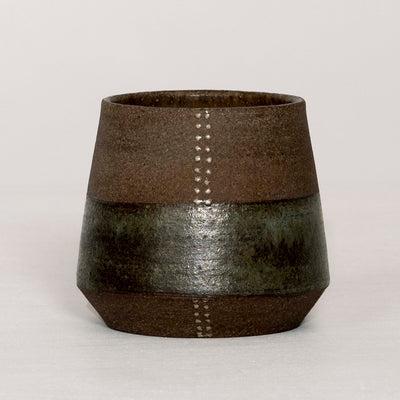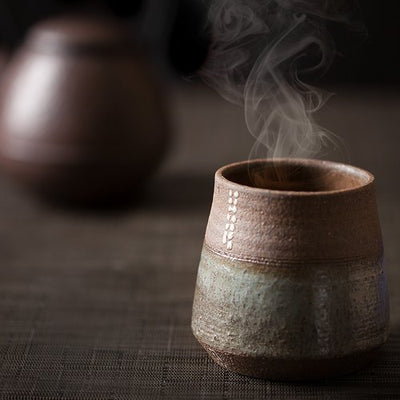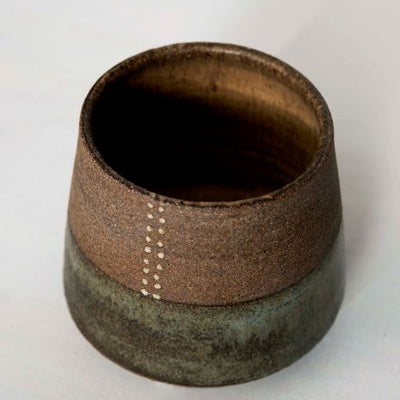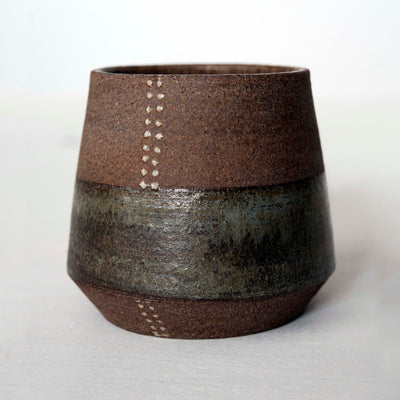 Land and Sea Cup
$48.00
This Land & Sea Cup has a beveled base, enabling it to fit perfectly in one's hand. Raw clay with a textured band of Moonshadow, and Brown Leather Matte glaze on the inside. Rustic and earthy, yet refined, you'll love drinking from this handmade, wheel-thrown vessel.
Approximate Dimensions: 3" diameter x 3.5" height
Exposed dark brown clay, Moonshadow belt with white dot embellishments, brown matte interior.
Dishwasher and microwave safe.