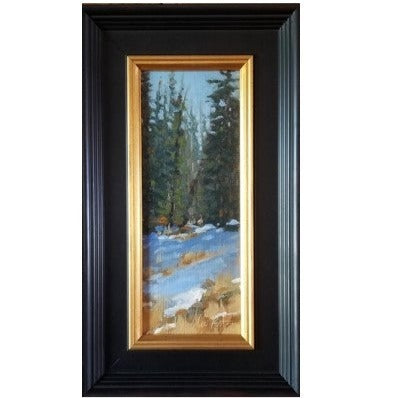 "Long Shadows" Original Oil Painting
$720.00
This is a 10" x 4" original oil painting by Lori Kostur of a snowy meadow in the Snowy Range on Brush Creek Ranch in the late afternoon. The low sun shining through the trees cast long blue shadows in the wintry landscape.
Here's what Lori had to say about the painting: "After a morning hunt I took my Plein Air rig and found a place to paint on site. I fell in love with blue shadows on the snow."
Framed dimensions 7.75" x 13.75"