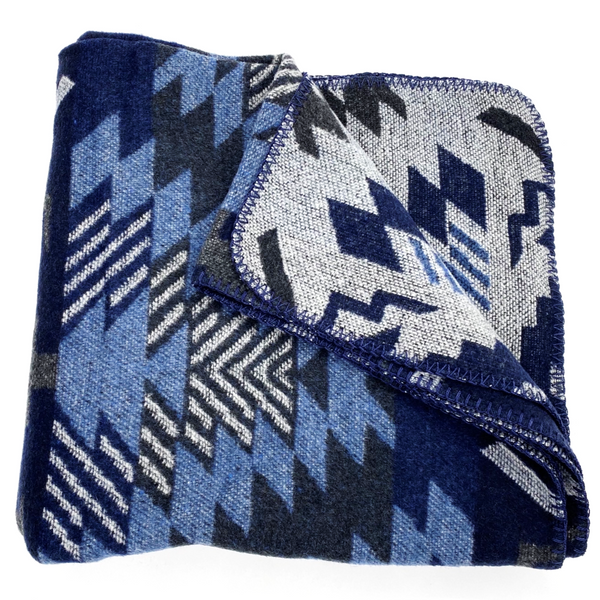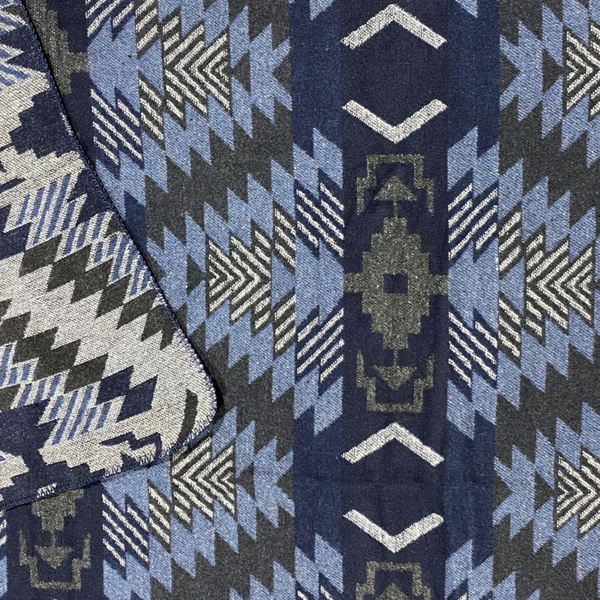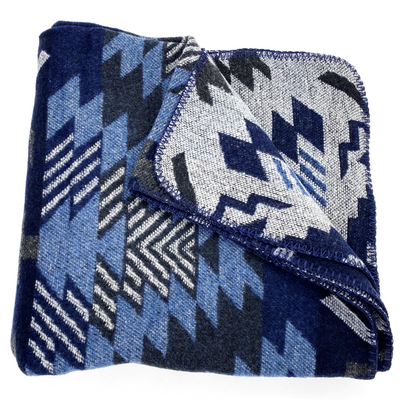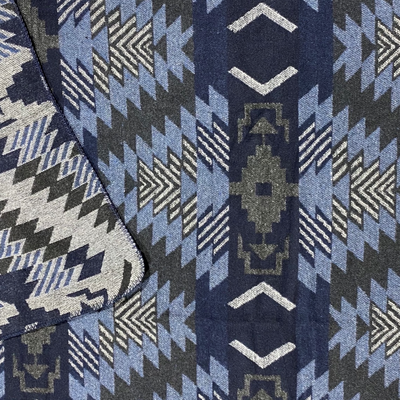 Native American Design Throw Blanket - Blue
$185.00
Blankets and throws with Native American designs are a staple in ranches across the American West. Styles, materials, shapes and sizes vary, so we've selected a few to get you started with your collection. These supple blankets feature colorful, earthy tones and are made in the USA of medium weight, breathable fabric, perfect for laying on the couch or taking on picnic.
DETAILS & CARE
Color Pattern: Brown with turquoise
Material: 20% wool, 50% acrylic, 25% polyester, 5% O.F.
60" x 72"
Made in USA.
Dry clean only
Interested in embroidery? CLICK HERE to add Apparel Embroidery to your cart. We will email you after you've completed check-out to confirm the details of your embroidery request.