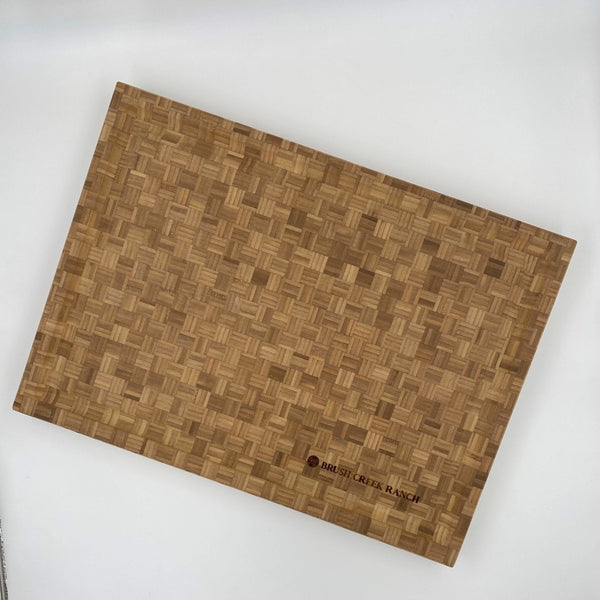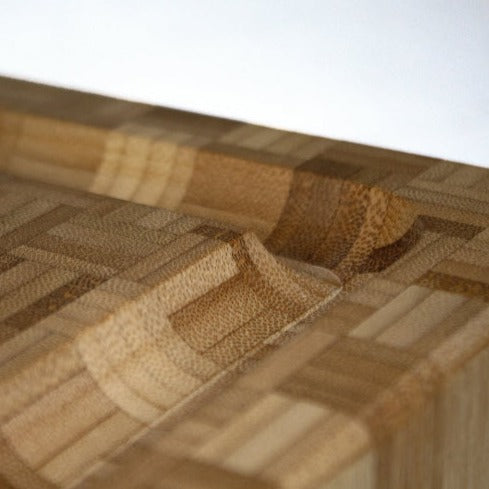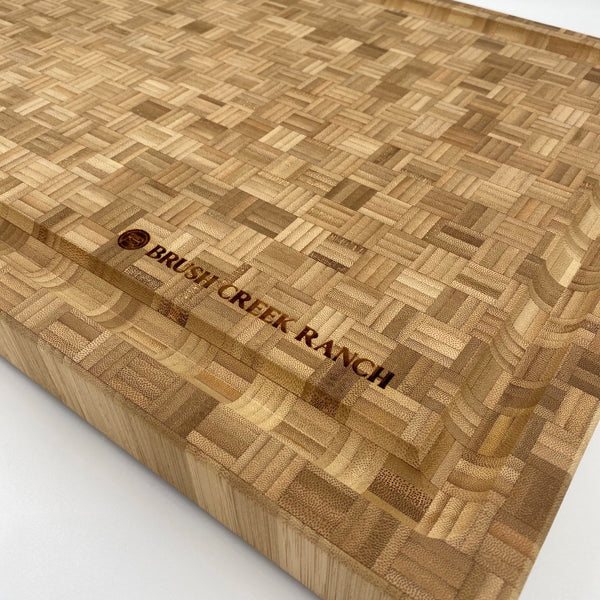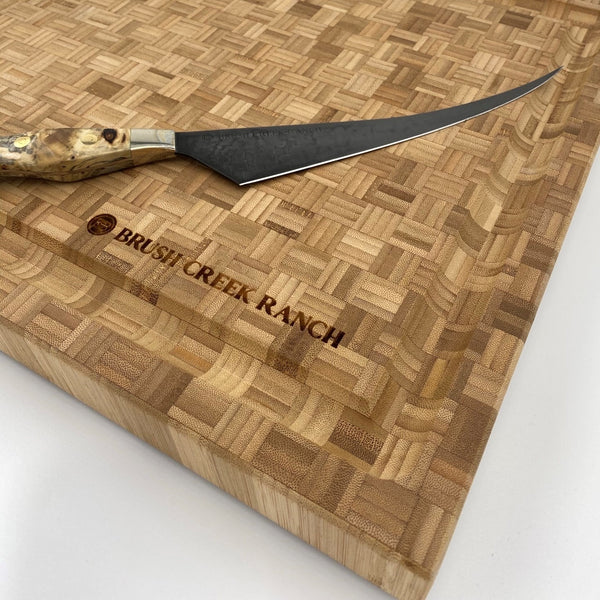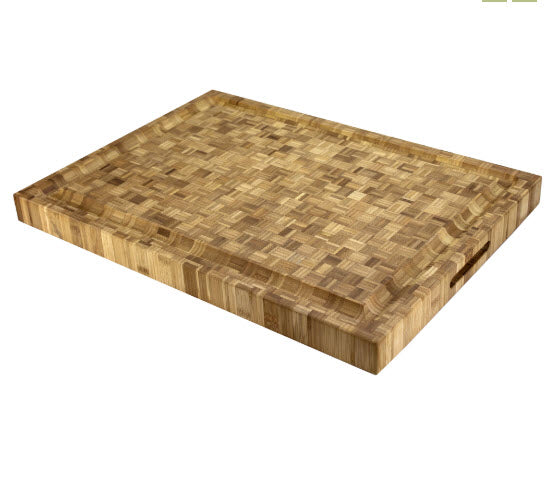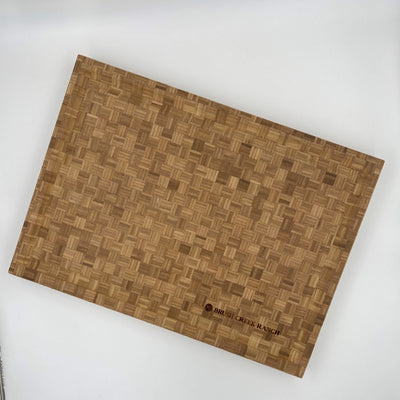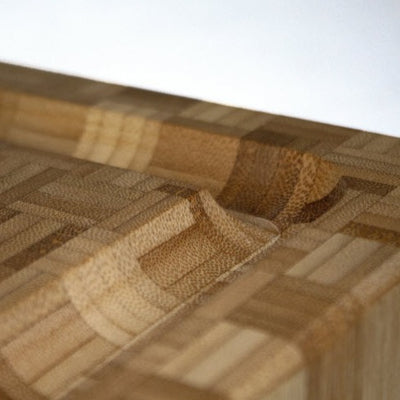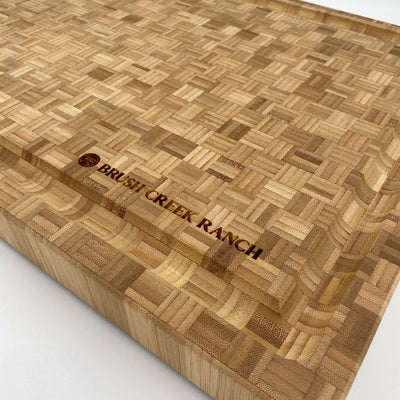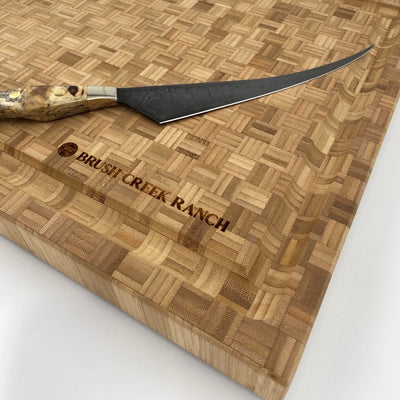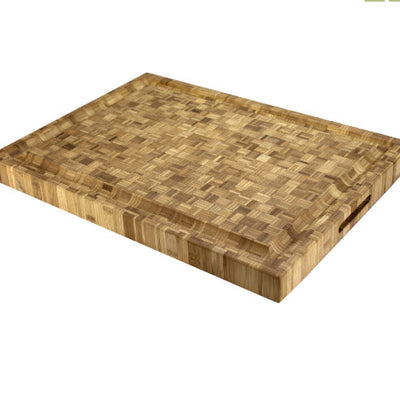 The Pro Board - Bamboo Carving and Cutting Board
$150.00
The Pro Board Bamboo Carving and Cutting Board is a perfect choice for culinary novices and professional chefs alike. This extra-large board measures 22 inches by 16 inches and is 2 inches thick for a solid, durable cutting surface that's built to last. The parquet end-grain bamboo surface is gentle on knives while providing an outstanding cutting surface. The Pro Board Long features a deep groove along the interior edge of the board to collect any excess juices from the food being sliced— ensuring the table or counter top stay clean! When it's time for cleanup, the board quickly wipes clean; it should not be soaked or washed in the dishwasher.
Customize this item! 
Would you like to add a name or initials to this item? If so, email us at Mercantile@BrushCreekRanch.com and we'll be happy to help.
Bamboo is Better!
These dishwasher-safe bamboo cutting boards take the beauty of wood and adds the worry-free use that comes with being able to sterilize your work surface. Not only are these bamboo cutting boards attractive, but they are gentler on your knives than plastic and easier to clean and maintain than hardwood.
Bamboo is Better for the Planet!
Replenished from an intricate network of roots, a stalk of bamboo grows to its maximum height of around 80 feet within just two months. After this, it begins to thicken; the walls of each hollow stalk growing harder and denser as its soft inter-nodes convert into fibrous cellulose. We've curated some of the finest bamboo cutting boards available.
Care for Bamboo Cutting Boards: 
Hand wash your natural bamboo cutting board in warm water and soap. Towel or air dry on edge. It's that simple!  Please do not soak your bamboo (or any wood) cutting board. Prolonged submersion in water can open the natural fibers and cause splitting. This bamboo has a maintenance free finish, so they clean up easily and require no oiling or conditioning.