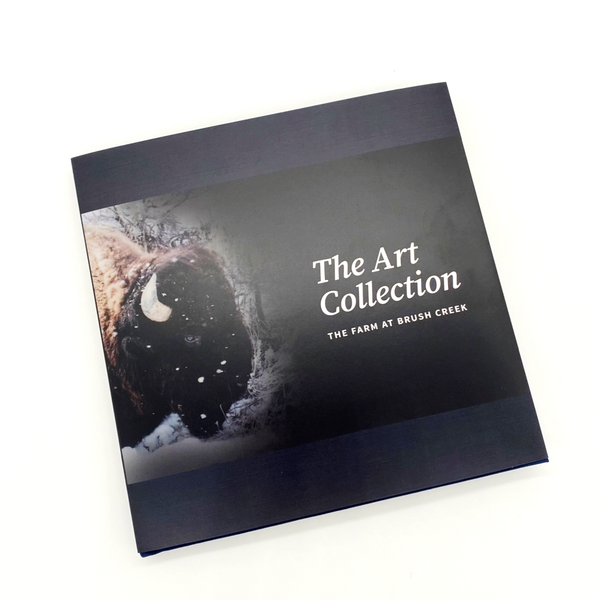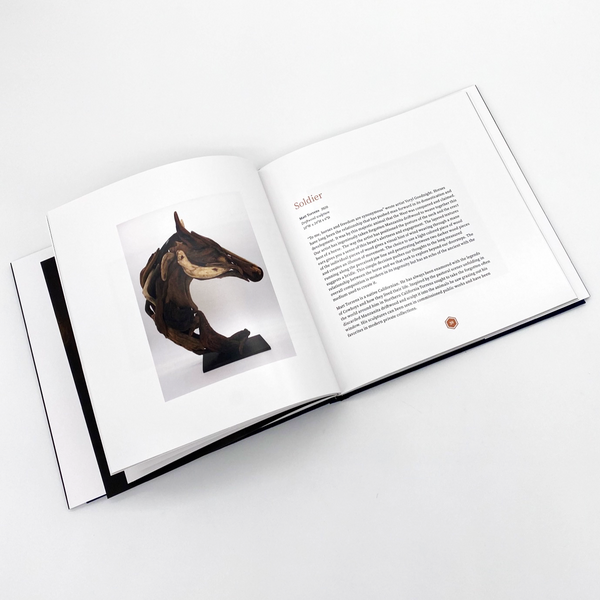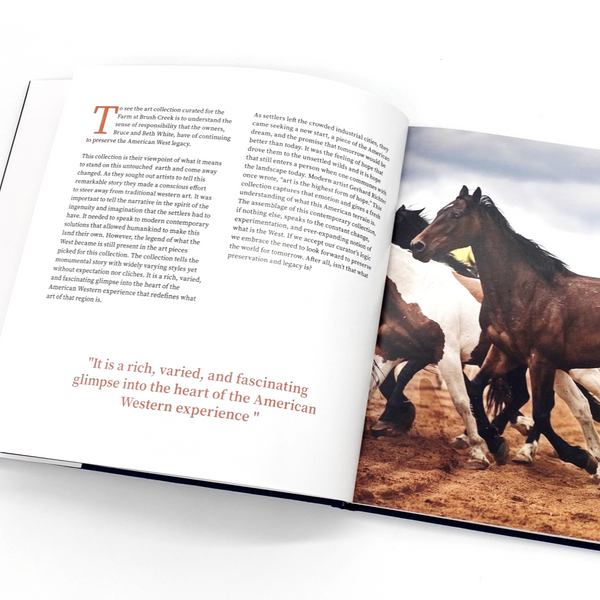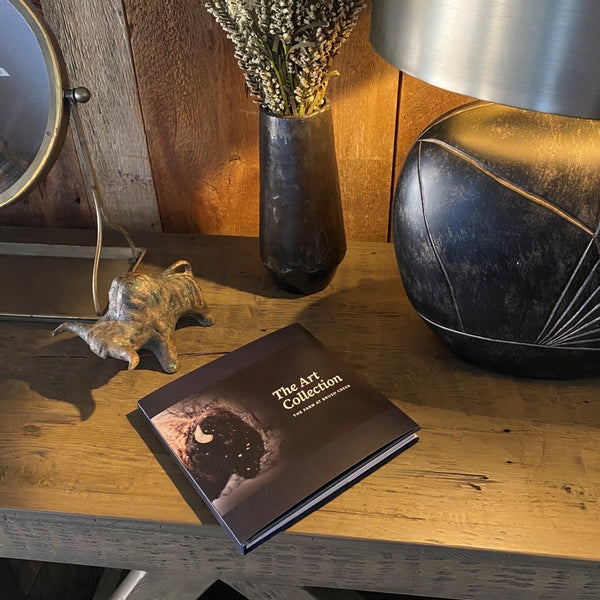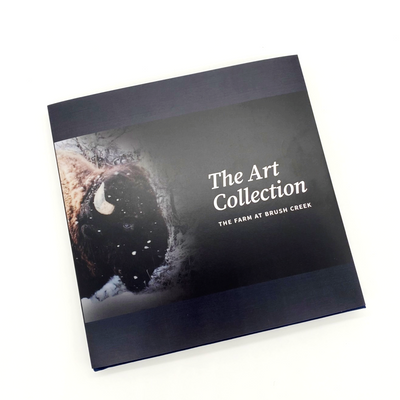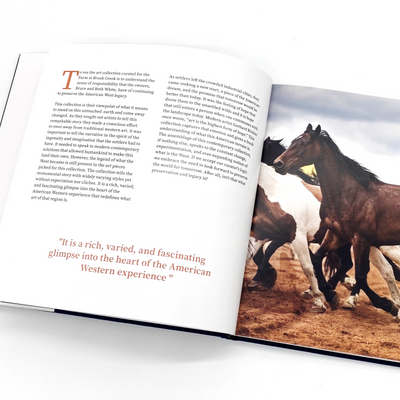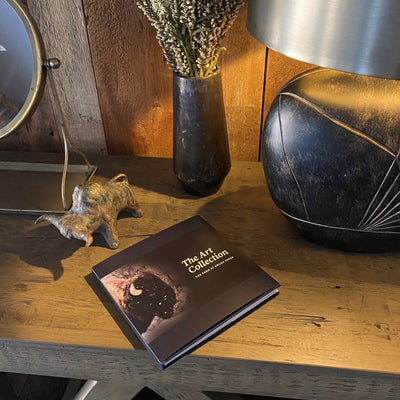 Brush Creek Ranch Art Collection Book
$125.00
This elegant coffee table book was created to capture the beauty of the private art collection housed at The Farm at Brush Creek Ranch. The collection was hand selected by Ranch ownership and each piece reflects artists and inspiration beyond the traditional Western influence, while also weaving in the vast grandeur of the Wyoming landscape and rich history of Brush Creek Ranch itself.
-Over forty works of art featured with curated descriptions and artist details
-Includes Paintings, Mixed Media, Photography, Sculpture, Blown Glass, Works of Reclaimed and found Natural Elements, and Custom Functional Design Pieces
-Hardbound book features midnight blue woven cloth cover and printed dust jacket
-114 Pages
-8 3/4" x 8 3/4"