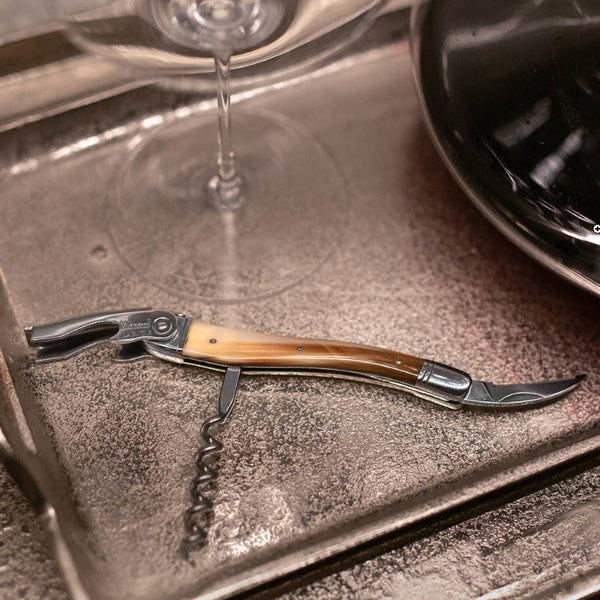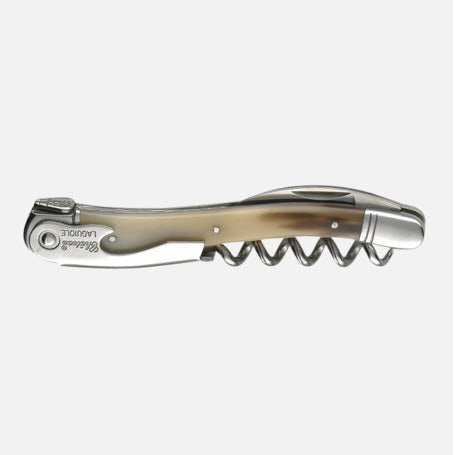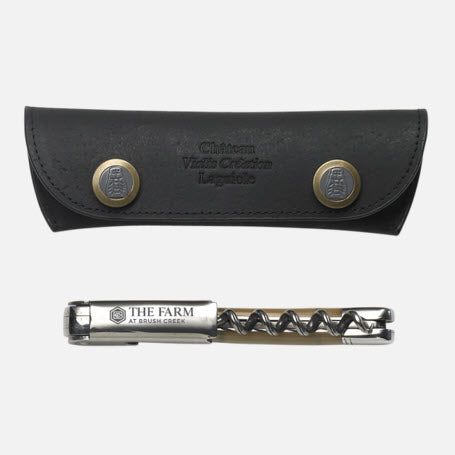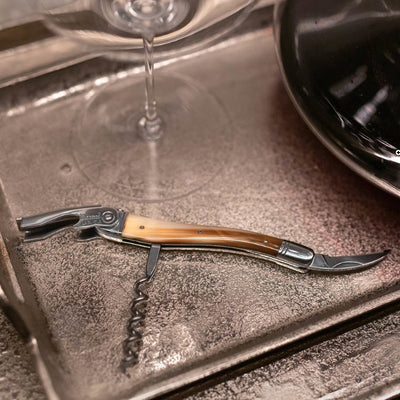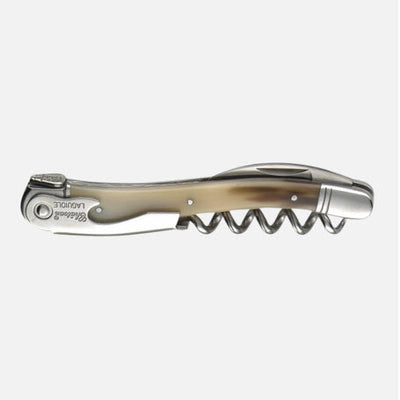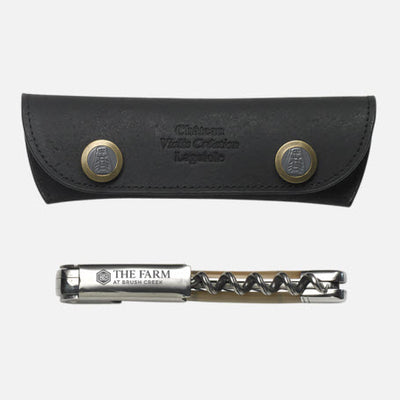 Chateau Laguiole Corkscrew - Blonde Horn
$345.00
Chateau Laguiole is the most prestigious corkscrew manufacturer in France, and we've obtained their top of the line piece for The Farm at Brush Creek; the exclusive Blonde Horn. For the serious wine enthusiast, this is an heirloom quality gifting piece that is meant to be treasured for generations. Five Turn Worm, Micro-Serrated Blade, and Single-Lever Boot. Each corkscrew comes packaged in a Genuine, Made in France leather snap-close sleeve. Gift Box reads "Chateau Laguiole" and "Made in France." Each Gift Box includes a corkscrew care guide.
Handle Material: Horn Tip from cattle. The tip of the horn is the hardest and most durable. Inferior horn handles are made from the bottom of the horn which will warp with time. It is important to note, since this real horn, each piece will be unique in color and pattern.
All Chateau Laguiole wine openers are made of 12C27 stainless steel and weigh around 4 oz. The overall length, closed, is 4.5 inches. The foil cutter is serrated and measures 1.5/8 inches.

LIMITED QUANTITY