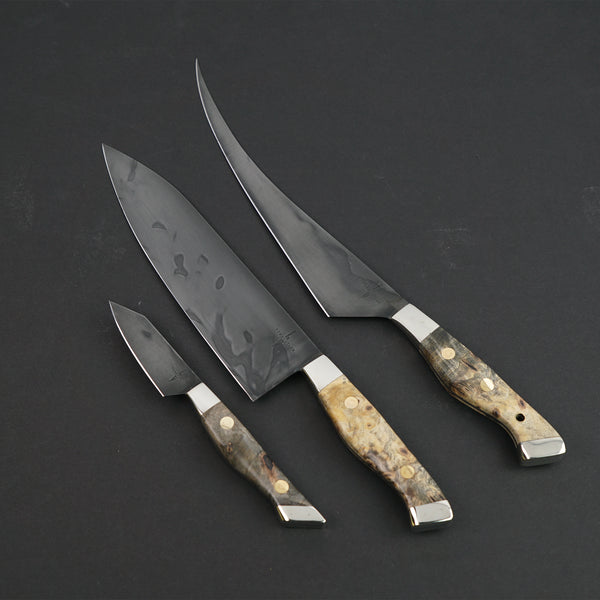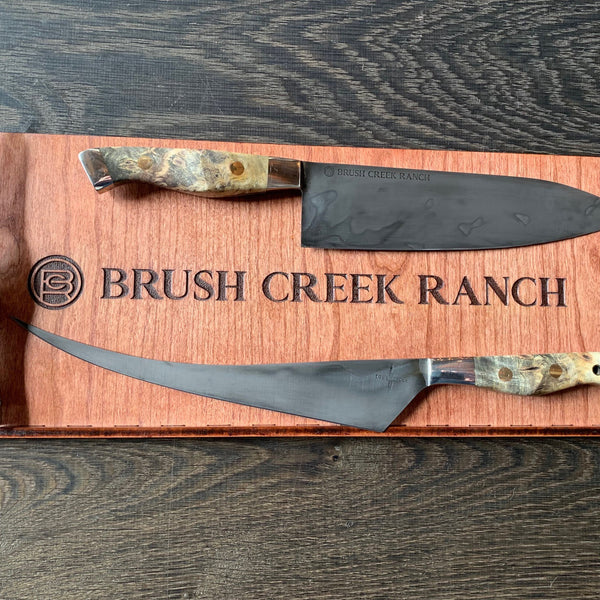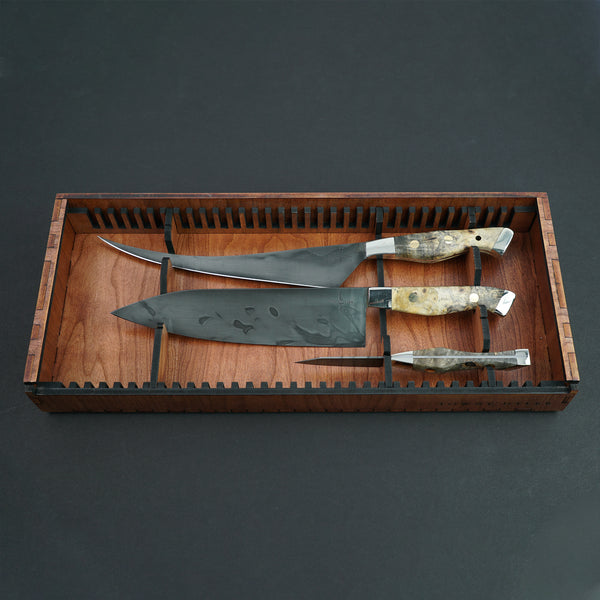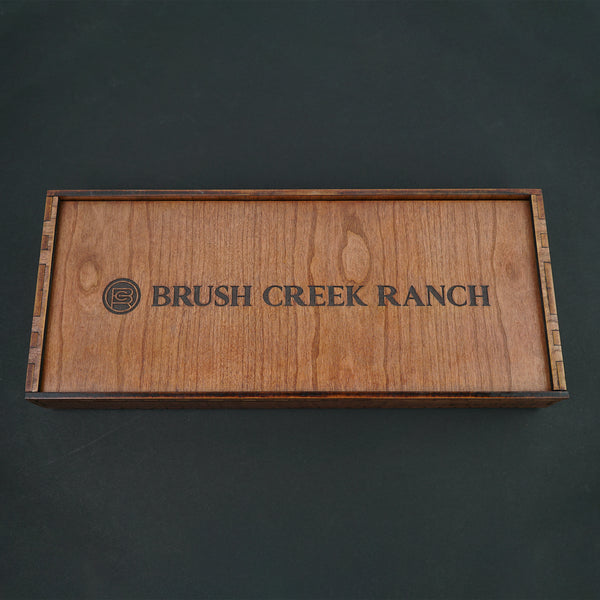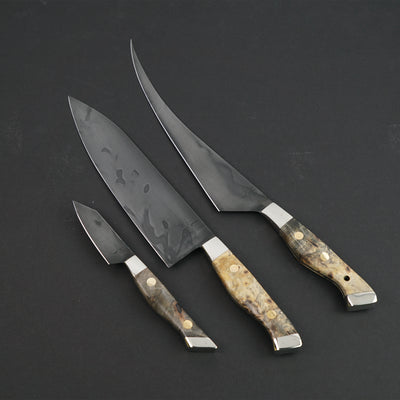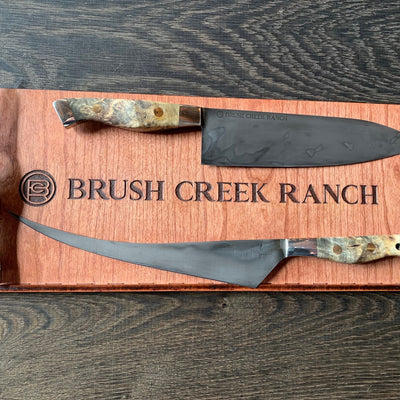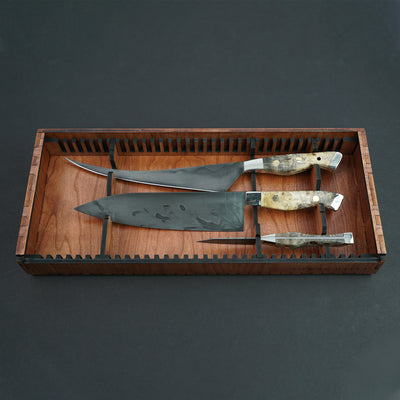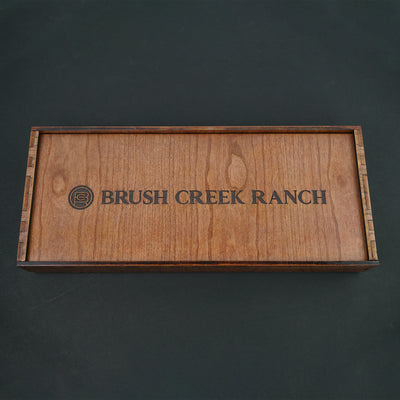 Chef Knife Set - 3 Knives with Carbon Steel Blades
$1,400.00
We have some of the finest Chefs in the country, and they're very particular about their knives. Chef Angus' months-long journey to find the right knife maker is over. We've partnered with Town Cutler, one of the nation's premier knife makers, to offer this exclusive Chef Set, which includes three professional-grade knives. The blades are made of W2 carbon steel with forced patina and the handles are made from beautiful stabilized Buckeye Burl.
Paring Knife: A unique handle shape on the 3" paring knife is designed to be gripped and rolled in the palm of your hand, giving you more control during all things paring; peeling, shaping, turning, trimming and much more.


Fillet Knife: Our 8.75" fillet knife exhibits a flexible blade, which has a thin and curved profile for less resistance while passing through protein and skin. Designed with a thicker heel, the blade can be easily pushed through the stronger neck bones of fish.


Chef Knife: The 8.5" chef knife perfectly balances thinness and precision, with durability and strength. Truly an all-purpose culinary knife, appealing to admirers of both Japanese and Western styles, it is excellent for all types of cuts and product. This is one of the best center weighted, precise, and durable chef knives we've found.


The three-knife set comes in a beautifully handmade, custom, wood box with dividers to keep your set in pristine condition. This set also makes a perfect gift, though we're sure you'll want a set for yourself! Care instructions will be included with the set.