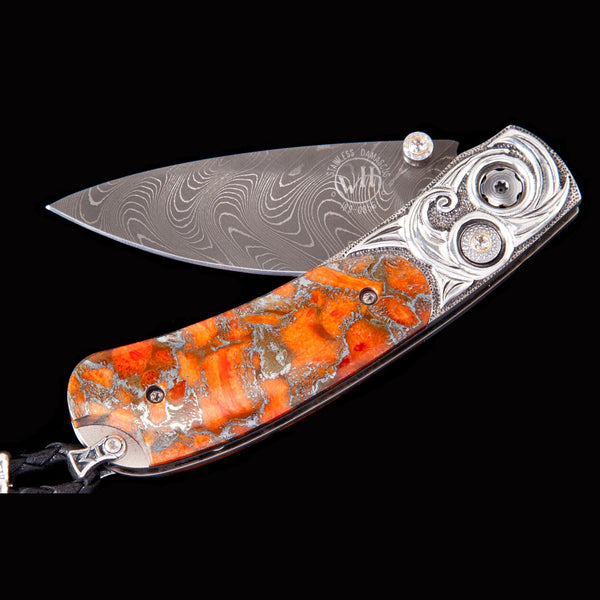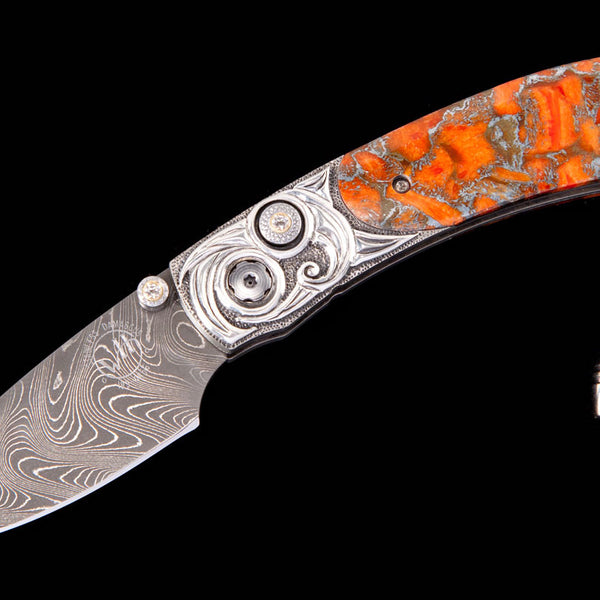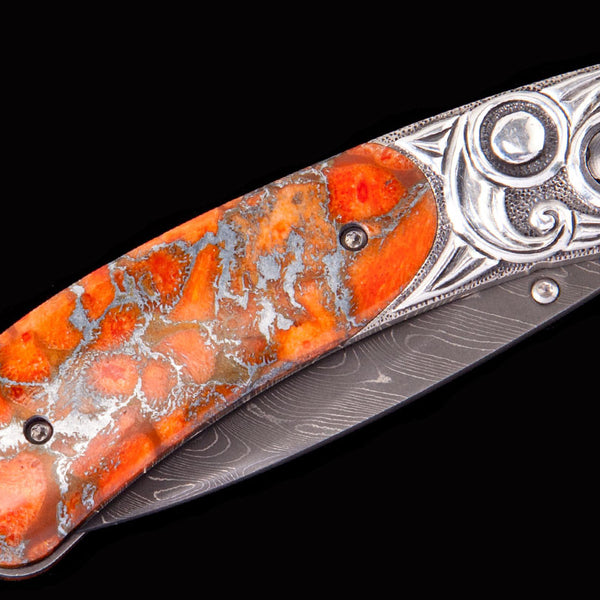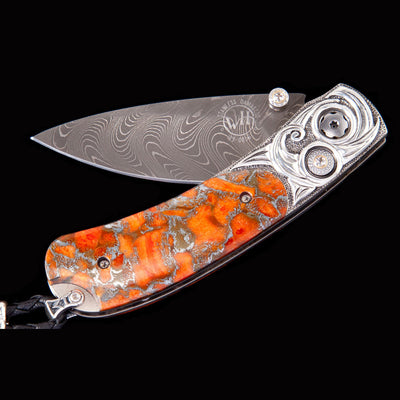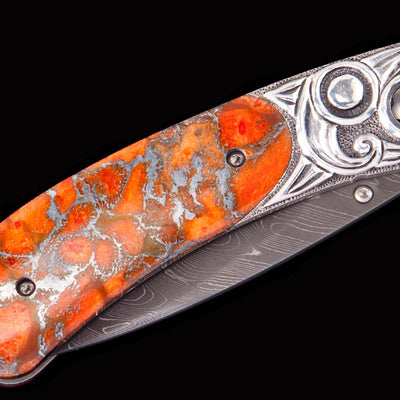 Kestrel Coral Wave Pocket Knife
$1,250.00
When we started our special relationship with William Henry, this was the first knife we picked out. The Kestrel 'Coral Wave' features a beautiful frame in hand-carved sterling silver, inlaid with zinc-matrix apple coral. The blade is hand-forged 'Boomerang' damascus by Chad Nichols; the one-hand button lock and the thumb stud are set with white topaz gemstones.
The Kestrel is a compact but versatile folder that works and presents beautifully in any situation; the design, which offers a deep finger groove at the intersection between the handle and blade, makes this knife remarkably comfortable in the hand while being very small and easy to carry.

The 'Coral Wave' features some of the precious materials, artistry, and hand-forged metals that are the hallmark of William Henry's collections. A timeless heirloom to be proudly worn and used for a lifetime before being handed-down to another generation.
Features & Specs
One-hand button lock system
Leather carrying case
Shipped in an elegant wood presentation box
Dimensions: 
Blade 2.13" (54.1mm)
Handle 2.88" (73.1mm)
Overall open 5.00" (127mm)