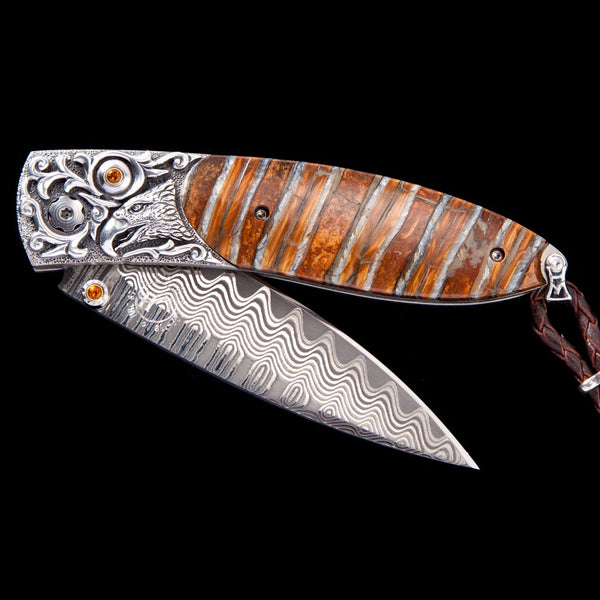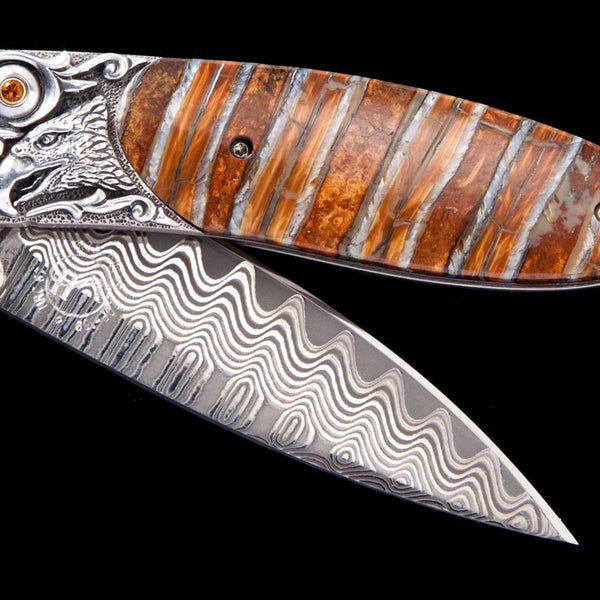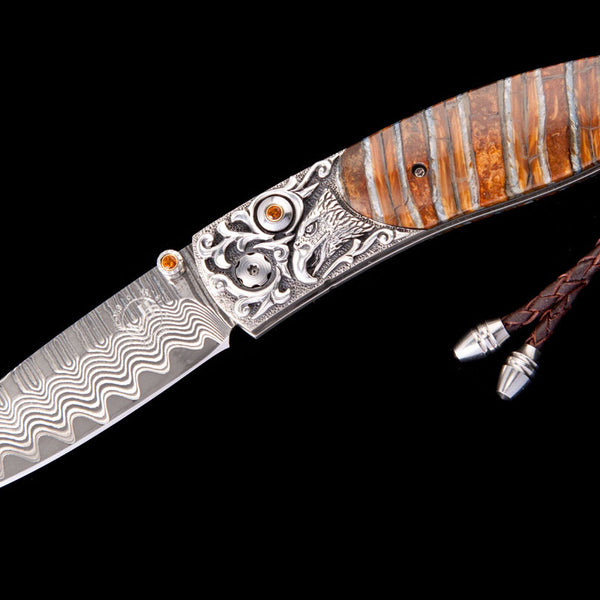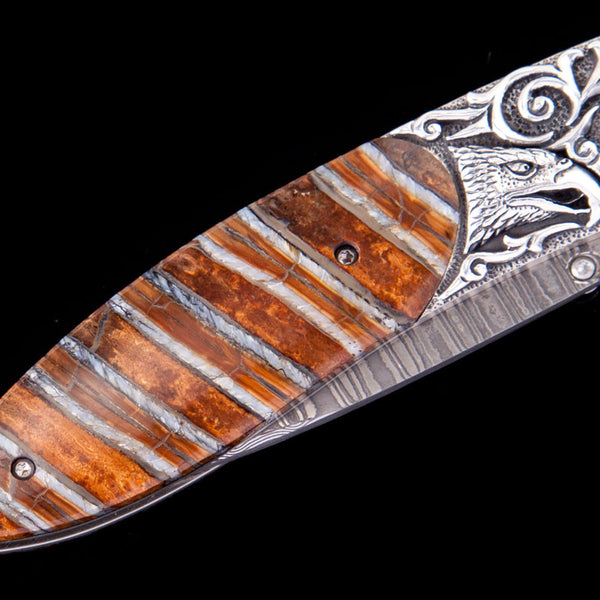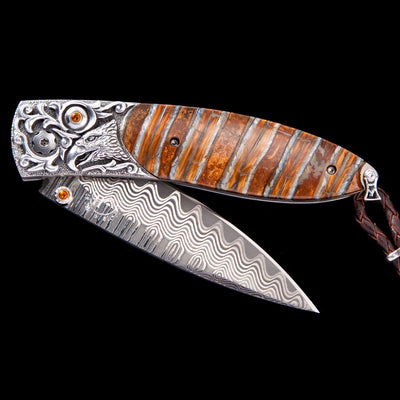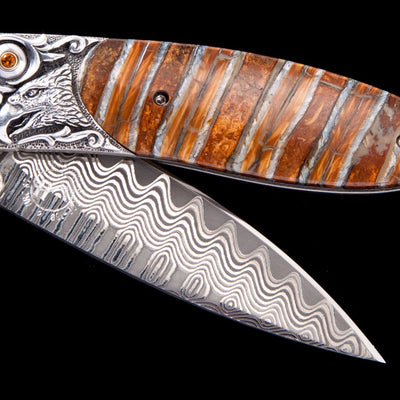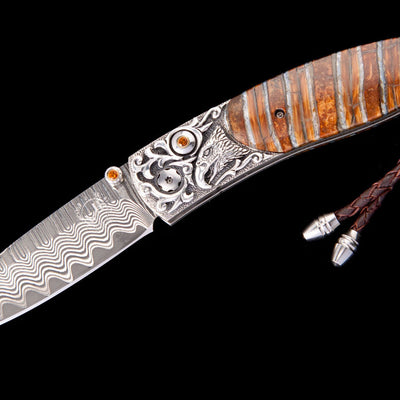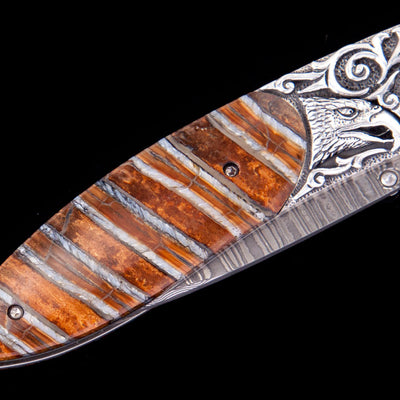 Monarch Silver Eagle Pocket Knife
$1,950.00
Through our special partnership with William Henry, the Monarch 'Silver Eagle' features a beautiful frame in hand-carved sterling silver by Lee Downey, inlaid with a mesmerizing scale made from the fossil tooth of a Woolly Mammoth that lived 10,000 years ago. The blade is 'Wave' Damascus with an extra-strong core of ZDP-189. The one-hand button lock and the thumb stud are set with citrine gemstones.

The Monarch is a simple design that is easy on the eye and effortless in the hand; the elegant shape of the handle on this model is also an ideal canvas to showcase several of William Henry's most admired exotic materials.
The 'Silver Eagle' is a rare and captivating personality statement to be worn and used for a lifetime before being handed down to another generation.
FEATURES & SPECS
One-hand button lock system
Leather carrying case
Shipped in an elegant wood presentation box
Dimensions: 
Blade 2.63" (66.8mm)
Handle 3.58" (90.9mm)
Overall open 6.00" (152.4mm)