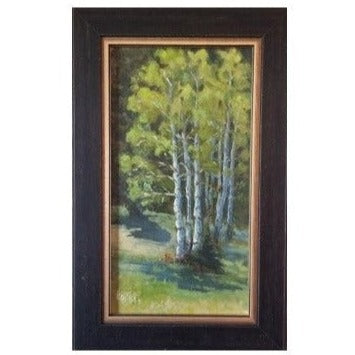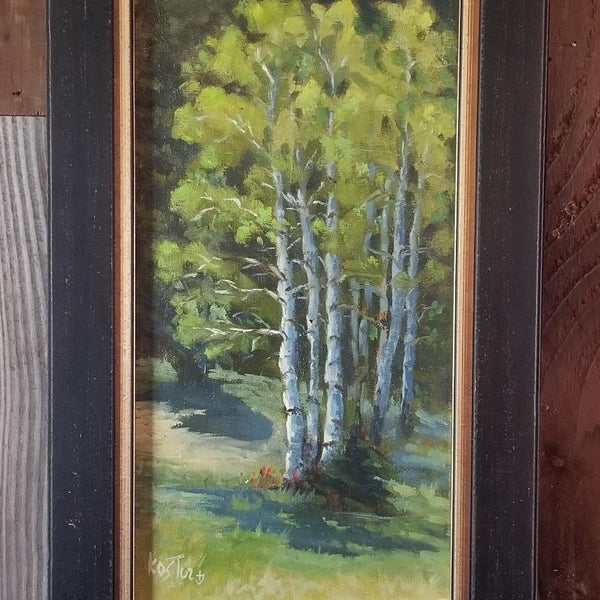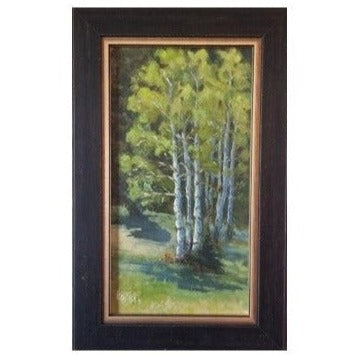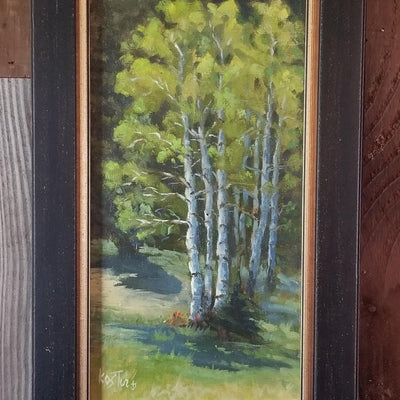 "Wind Whispers Green" Original Oil Painting
$1,680.00
Brush Creek Ranch is full of changing color from the Aspen trees that line the hillsides. In early Spring, the landscape is lush and green, and this 8" x 11" original oil painting by Lori Kostur captures a sweet and simple Aspen grove.
Here's what Lori had to say about the painting: "This little grove of Aspens is on the other side of the Stump Hollow in the Snowy Range. This group of trees had the fresh green leaves of early Spring."
Framed dimensions 10.25" x 16.25"