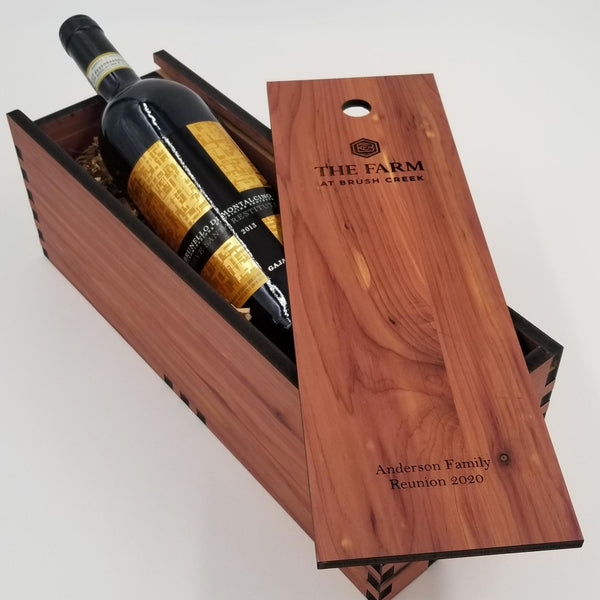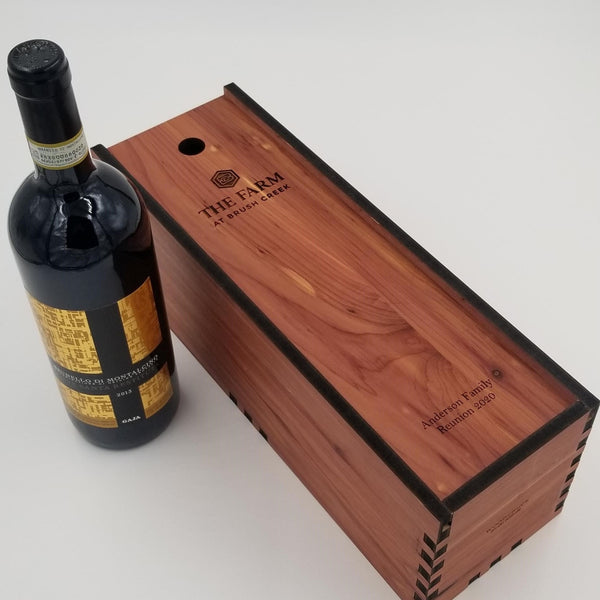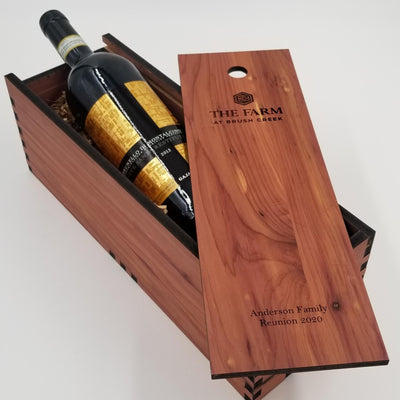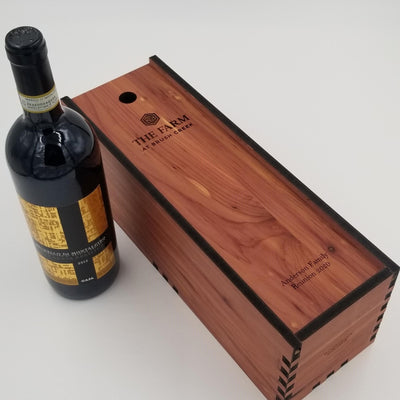 Wine Box in Cedar
$35.00
Our cedar wine boxes are hand-crafted and assembled in America. The real wood gives them weight, sturdiness and a beautiful, natural look. The boxes are made to fit standard 750 ml wine bottles but can be used to store other types of bottles as well.
Exterior Dimensions: 5"x14.5"x5"
Internal Dimensions: 4"x13.5"x4.25"
Boxes are customizable to add initials, text, and logos.